David Rogers, President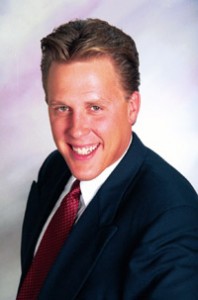 In 1997, David Rogers came to work for Keller Bros. Auto Repair as a service writer. His experience in auto repair was minimal but he brought with him an extraordinary skill: a heart for service.
What started as a job in educating customers about their car — helping them understand how maintenance could save them money and stress, patiently answering their questions — quickly grew into a managerial role.
By 1999, David had helped take Keller Bros. to the top of its field as it won the CarQuest National Excellence Award for its focus on ethics, customer service, employees, management and more. It beat out 40,000 other shops for the award.
Because of the influence he had accumulated in the community, David took to the airwaves with Terry Keller to host a weekly radio show on 850KOA. The "Car Guys" radio show they created was built around helping drivers save money and keep their cars for longer.
David later took that same concept to the television and the internet. He created the Monday Morning Mechanic, a weekly segment on CW2′s morning news program that helped viewers spot issues with vehicles, understand the importance of preventive maintenance and save money.
He later took the Monday Morning Mechanic segments online, where his videos and website have helped thousands of viewers and visitors get more miles for their dollars.
Since founding Auto Profit Masters, Keller Bros. continued to set an example for the community under David's supervision. In 2009, the repair shop received the Ethics in Business Award from the Colorado Ethics in Business Alliance, in 2009 and 2010 the shop was named a Top-3 Finalist for the Better Business Bureau Torch Award for Marketplace Ethics, and in 2009 and 2011 was a Motor Age Magazine Top-Ten Shop.
Even as Keller Bros., Automated Marketing Group and Auto Profit Masters became more successful, David's heart of service kept pulling him in new directions. David has become involved with supporting the Rocky Mountain Food Bank, the Food Bank of the Rockies, the Gathering Place, every local high school, St. Joseph Indian School, Boystown, Denver Rescue Mission, and Denver Dachshund Rescue and Transport.
The story of David Rogers is one of a commitment to the community, to charity, to service, to helping those who need it most.
Terry Keller, CEO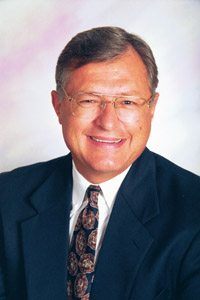 In 1972, Terry Keller began his career at Southglenn Texaco, serving customers as an apprentice mechanic at night and studying at Denver Automotive and Diesel College during the day. After graduating, he served in the US Marine Corps.
After active duty, in 1974, he became one of the first and youngest mechanics in the country to receive the Certified General Mechanic (Master Technician) Certification.
Later that year, at the age of 23, he purchased that Texaco station. Since then he has developed a business which leads the community in service and quality.
Terry maintains an ASE Master Technician certificate and an Accredited Automotive Manager Certification.
As one of the first ASE Master Technicians, a recipient of The National Excellence Award, the 2007 NAPA/ASE Colorado Tech of the Year, a Colorado Ethics in Business Award Winner, a graduate of the Automotive Management Institute and the creator of the RPM ToolKit, Terry is one of the foremost authorities on running a shop ethically, profitably and successfully.
Both in his shop and in his personal life, he has built a reputation of honesty and trustworthiness not only in the local community but also throughout the automotive industry.
In recent years, Terry co-hosted a weekly radio show with David Rogers where he helped 250,000 listeners understand the need for diagnostic charges, quality parts, and expensive technical procedures!
Terry is known as a genuine, trend-setting leader in many ways. In his "spare time," Terry counsels and guides his employees as if they were his own family, and spends time with his 13 grandchildren.