New overtime rules and your payroll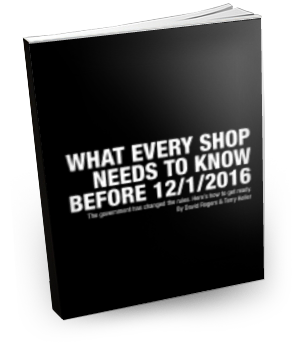 What would you do if somebody gave your entire team a raise tomorrow for no reason? No extra work, no extra cars, no extra hours… only a huge jump in their salary.
That WILL happen on December 1, 2016 – when new over time rules will affect nearly every employee in your shop.
The rules are changing — can you still win the game?
We've put together a free guide for you to help you understand what's changing and get ready for the overtime rule change.
Available in both video and ebook format – get the free guide by filling out the form below.
Get the FREE Guide & Video