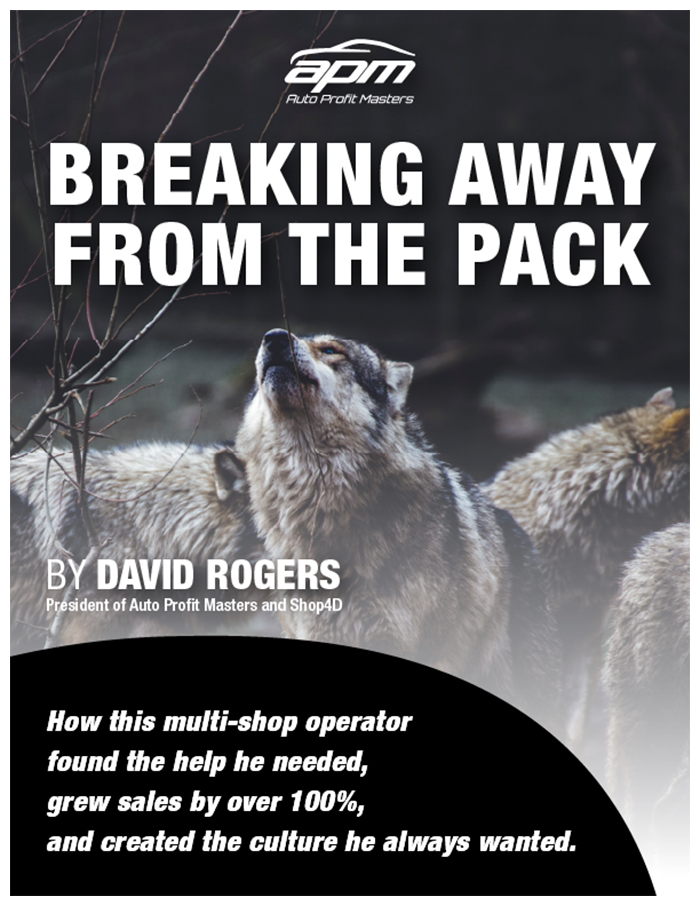 Download the FREE E-Book And Find Out How Chris Myers Broke From The Pack And Is Acheiving His Dreams
Chris is sharing the recipe that got him to the point in his life that he's working remotely, his stores are breaking records with top-tier customer service, employees want to retire with him, and he's able to give back to his community.
"...What we once throught was impossible is common place today" - Chris Myers
There's a reason why Chris Myers was the cover story for the June 2023 issue of ShopOwner Magazine: his story isn't like everyone else's. (Haven't read it yet? Click here!)
Not only does his story involve becoming the accidental owner of five locations in and around Wichita, it includes gut-wrenching decisions like closing down a location for half a year to retrain and rebuild.
His operation grew revenue by 107% between 2020 and 2022, from $2.6 million to $5.4 million, just added a fifth location, and has big plans for the future.
Find out how Chris broke from the pack in this FREE ebook!