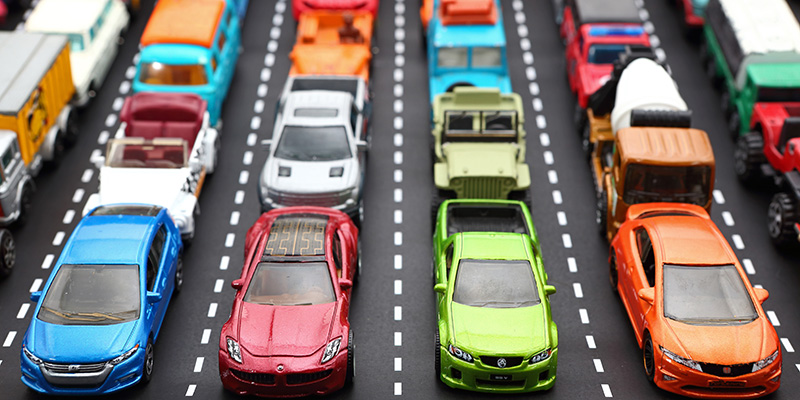 Car count has been a concern of just about every shop owner I've talked with at one point or another. Most of the time, shop owners take it upon themselves to bear the burden of the responsibility for car count. But, the truth is, that improving your car count is an entire shop effort and can't be done without everyone on staff buying in and pulling their weight.


Establishing a dynamic shop culture with an all-for-one, one-for-all spirit, while also being smart with your marketing, are the two keys to getting your car count to where you want it to be and keeping it there!


Teamwork Makes the Dream Work
Again, absolutely everyone in your shop needs to take responsibility for car count for the business to succeed.


Techs need to produce quality work that leads to satisfied customers who will return to your shop and refer their friends. They also need to be presentable, act professional and represent your shop well, even if they don't interact with customers face-to-face.


Whoever works your front counter, be it a service advisor or another employee, needs to be courteous, presentable and knowledgeable. They need to not only have the right answers for questions customers have, but they also need to be able to ask the right questions to show your customers they know what they're doing and are more than capable of taking good care of them.


In addition to your employees looking good, your waiting and reception areas need to be pristine, as well.


Are your restrooms clean? Is the front entrance covered in muddy footprints? These are the seemingly unimportant things that can ultimately mean the difference between having a car count that puts you in the black and one that leaves you in the red. It doesn't matter whose responsibility these tasks are — it's all hands on deck if you want to run a successful repair shop.


Once you have a solid cultural foundation in place at your shop, you can turn your attention to improving your car count. The first step isn't getting more customers through your doors though — it's focusing on keeping the customers that you already have.


Click HERE to continue reading this article at ShopOwnerMag.com!